This week we have prepared amazing ways to spend your time in Barcelona with Olé! Let's have some fun!
MONDAY, July 25, 21:00 – WELCOME DRINKS WITH OLÉ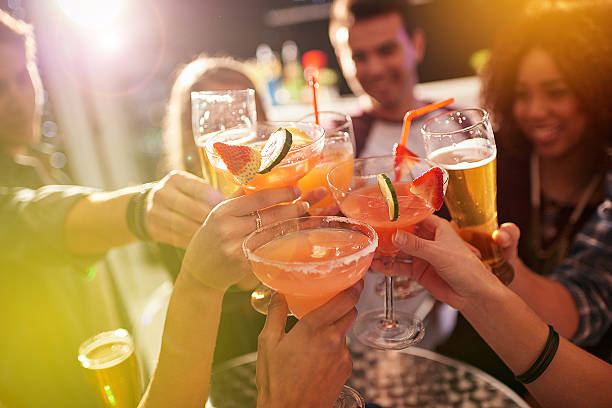 Every Monday we are inviting our students to come and join us for a drink in the Summon bar. If you arrive before 21:00 you will get one free drink!
Let's get to know each other better, let's talk about our student life in Barcelona, each and every Olé student is welcome!
Address: Carrer d'Aribau 66
Meeting time: 21:00
Tuesday, July 26, 17:30 – Beach Volleyball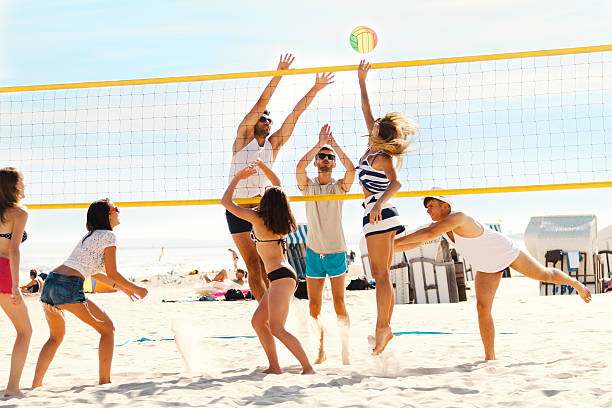 Join us this Tuesday for our Beach Volleyball Game at beach Bogatell. No matter if you are a true beginner or more advanced we will teach you Beach Volleyball just as fast as we teach you Spanish at the school. Not only will you have a blast playing Volleyball with us but you can also while meeting other students, have a quick swim in the ocean.
Address: Restaurante "Xiringuito Escribà"
Meeting time: 17:30
Wednesday, July 27, 16:30 – Free Tour – Ruta Arc de Triomf + Ciutadella + Champagneria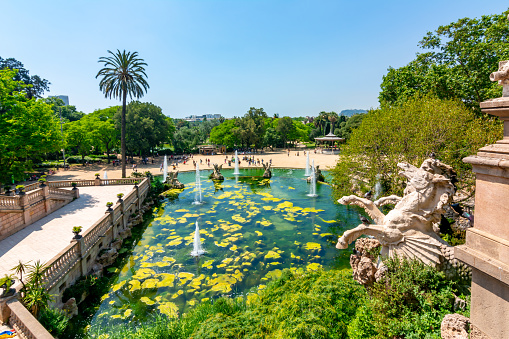 This tour will show you some beautiful places in the city center of Barcelona combined with a drink at the Champagneria and a walk through one of the most beautiful parks in Barcelona, the park Ciutadella. Do the tour with some friends or make new ones and enjoy the city with the best weather.
Address: Entrance of Olé Languages
Meeting time: 16:30
Saturday, July 30, 08:45 – Aiguablava y Peratallada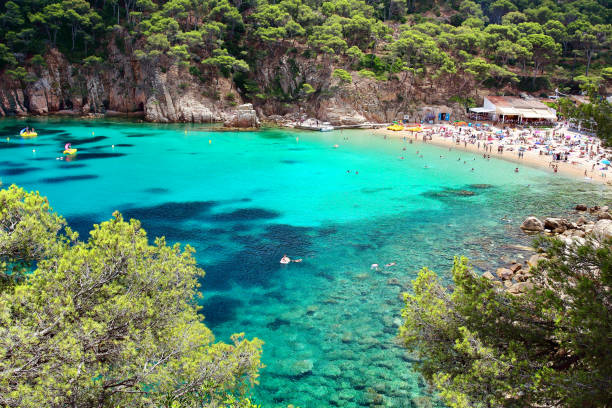 This Saturday we are taking you to the beautiful small towns of Aiguablava and Pertallada! In Aiguablava you can admire or step in the calm and clear water. Once we reach Pertallada you can be taken in by the town's medieval charm.
Address: Plaza España
Meeting time: 08:45
Price: 25€
Sunday, July 31, 08:45 – Trip to Pals and Tamariu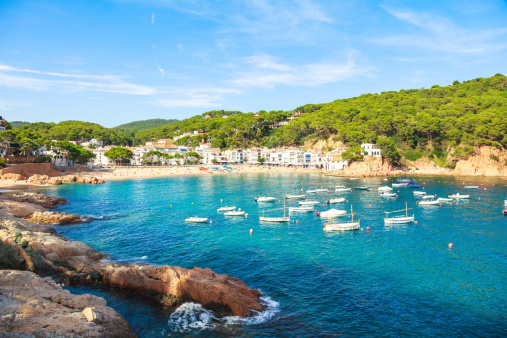 This Sunday we are taking you to the beautiful small towns of Pals and Tamariu! In Pals you will forget about our modern world because of its medieval charm and all of its sights. Once we reach Tamariu you can relax and take a stroll at its magnificent and magical beach.
Address: Plaza España
Meeting time: 08:45
Price: 25€