Hello everyone! Today, I'm excited to share with you a special guide for those seeking to escape the hustle and find moments of peace on the beautiful beaches of Barcelona. In this blog, you will discover some uncrowded beaches in Barcelona and its surroundings, where you can immerse yourself in the sun, the sea, and the culture while learn Spanish.
Nothing compares to the feeling of stepping on the soft sand and hearing the gentle murmur of the waves at Cala Bona in Blanes. This hidden gem of a small cove awaits you with its clear waters and serene ambiance. The best part is that, being less known, you can enjoy a peaceful experience without being surrounded by crowds. Imagine relaxing on the beach while practicing Spanish with the waves in the background!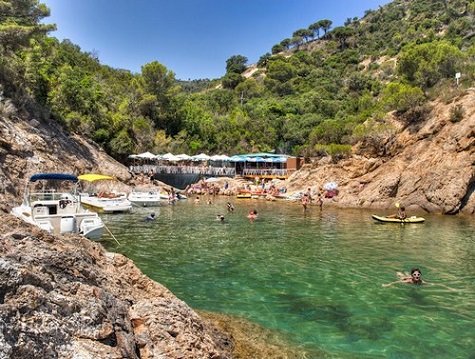 2. Playa del Roc de Sant Gaietà
Located near Tarragona, Playa del Roc de Sant Gaietà is a picturesque and charming beach that offers an intimate and tranquil experience. Its crystal-clear waters and serene atmosphere provide a space for relaxation and immersion in the surrounding nature. Here, you can interact with locals and improve your Spanish skills in an authentic environment. This beach is ideal for those seeking a more secluded and genuine getaway.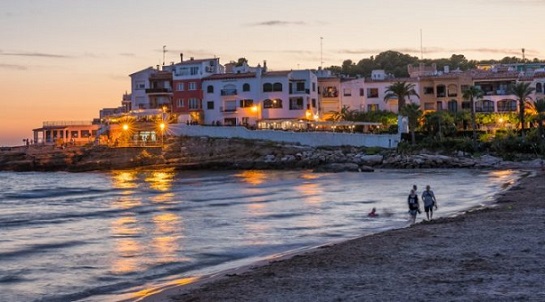 Just a short train ride from Barcelona, Sitges is a coastal paradise often overlooked by the crowds. This charming seaside town is known for its laid-back atmosphere, clean beaches, and picturesque alleyways. Here, you can enjoy the sun and sea in a quieter environment while immersing yourself in the rich Catalan culture.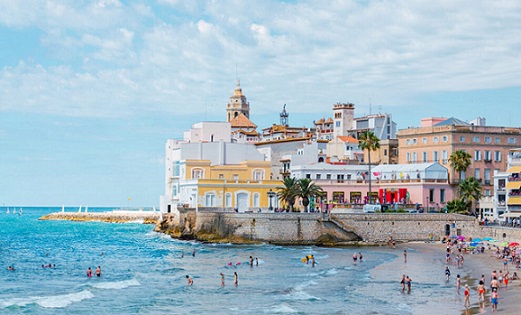 While Lloret de Mar buzzes with energy and crowded beaches, Playa de Fenals offers an oasis of tranquility amidst the liveliness. Its crystal-clear waters and serene ambiance create the perfect retreat to relax and rejuvenate. It's a space to engage in informal Spanish conversations with other visitors who are also seeking moments of peace amid the lively atmosphere.
If you're ready to combine beach relaxation with improving your Spanish skills, dare to explore these hidden gems in Barcelona and its surroundings! From AIL Barcelona, we encourage you to make the most of your experiences while learning Spanish and discovering the beauty of the Catalan coast.
See you next time!