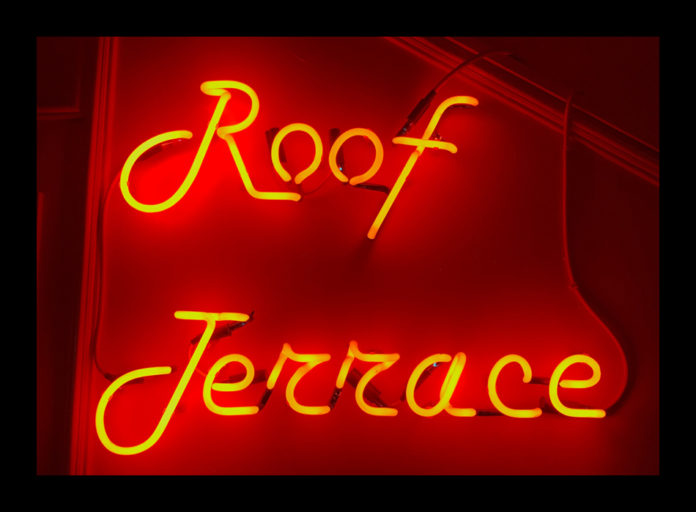 Is there a better way to enjoy the summer than with a yummy cocktail, amazing views, good music and great food? In Barcelona there are numerous roof top bars where you can have all this and more! Some of them even count with a swimming pool, so that if the rhythms of the music are getting too hot you can just drop your pants and jump right in (advice: please do not forget to put on your swim wear under your clothes before going to the rooftop bar). But hey, there are so many. Where should I go? Don't worry (no te preocupes), we have the best rooftop bars that Barcelona has to offer listed here:
1. Sir Victor Hotel (former Hotel Omm)
This Hotel and its fabulous rooftop bar are well known in Barcelona. What a great view, especially for people that are interested in the beautiful architecture of Barcelona. While sipping on your drink you can study the art of Gaudís Casa Milá, which is situated right in front of the hotel, and the ever growing cathedral Sagrada Familia. If you are an avid dancer don't miss the music events that are regularly held at the terrace. Soul, funk, hip hop, house, electronic, pop there are events for every taste. Just put on your dancing shoes and let the rhythm move your ehhmm behind 🙂
2. Barceló Raval
Oh no, do not go to Raval! What? No, these times are over. In the past Raval used to be a neighbourhood in Barcelona with a bad reputation (and not without reason) but it transformed over the years and now you can find great restaurants, bars and hotels in Raval. One of those awesome places is the hotel Barceló Raval which on its top has a fantastic rooftop bar with a – drum rrrrrrrrrrrrrrrrrrrrrrrroll – 360º VIEW!!
3. 83,3 Terrace Bar
The terrace bar with its mathematical name 83,3 is situated on the top of the Royal Hotel which you can find on the Passeig de Gràcia, the most glamorous shopping avenue in Barcelona. For the design of the building the architects used modules of exactly 83,3 centimeters and now guess where the rooftop bar's name comes from 🙂 Up high you have a fantastic view (a small drum rrrrrollll – a 300º view!) and not only in the summer! The great thing about this rooftop bar is that it is covered by a glas-steel construction so that even in the winter you can enjoy this beautiful place and drink mojitos (their specialty) the whole year without catching a cold.
4. Ohla Chillout Terrace
A French would say: "Oh la la, oh la la, magnifique!" when entering this rooftop terrace and that is exactly how the hotel and its terrace got their names. Well, not really, I am sorry, I just invented that story (sometimes my imagination runs wild) but it is definitely no lie that when you enter this terrace you are stunned by the views. A great terrace in the heart of the city where you can relax, drink and enjoy the pool. But beware, don't do anything under the water that others should not see, one side of the pool is made out of glass so big brother is watching you ;-D
5. Villa Emilia
The rooftop bar of the hotel Villa Emilia may not be so super fancy and hip as the big ones, but hey, this can be a big advantage. If you are looking for a great terrace with nice views and a relaxed atmosphere, this is the place to be. And if you are a fan of Gin Tonics don't look any further. They have more than 20 premium Gins to choose from! If you are planning to taste all of the 20 different gins in one night we recommend you to go there on a Friday or Saturday because you should definitely eat something first. On these days there is a yummy barbecue waiting for you and what I love is that they also offer a vegetarian option!